by Donald Theriault - 7:49 pm EDT
Total comments: 4 Source: Nintendo
We don't even know when the first wave will launch outside of Japan officially, and they've got Wave 2.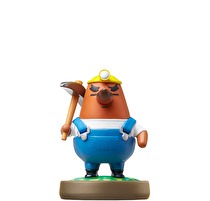 Nintendo has given release details for the Japanese version of Animal Crossing: Amiibo Festival, as well as more Amiibo for the title.
The game and first round of Amiibo will release on November 21 in Japan, in a bundle package for 6100 yen. A second wave of compatible Amiibo, consiting of Mr. Resetti, Blathers, Celeste and Kicks will launch on December 17.
Read more...