by Alex Osborn - 1:34 pm EST
Total comments: 8 Source: Metacritic
And rightly so!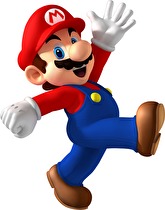 Nintendo was the best publisher of 2014, according to Metacritic's annual publisher rankings.
With an average metascore of 76.5, the Big N was able to outpace Ubisoft and Electronic Arts, who came in second and third, respectively. The company's best overall release was Super Smash Bros. for Wii U, while its lowest-scoring title was Chibi-Robo! Photo Finder.
Read more...