by Daan Koopman - 3:32 pm EDT
Total comments: 5 Source: Nintendo PR/Unite presentation
The indie hit is coming soon to the Wii U.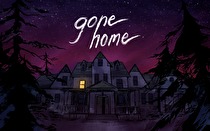 The indie hit Gone Home will be coming to the Wii U eShop in the fourth quarter of 2014. This is what Nintendo of America said at an Unite 2014 presentation and also confirmed it in a press release on Friday.
The title, developed by the Fullbright Company, was originally released almost one year... Read more...