by Bryan Rose - 9:13 pm EDT
Discuss in talkback! Source: Serebii
Stream times included, as well as a special gift for those who attend!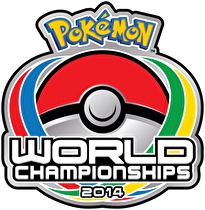 The Pokémon World Championship schedule has been released, and those who attend the event will receive a special pokémon.
Those who go to the event, which runs August 16-17 in Washington, DC, will receive a level 50 Aegislash. This special event pokémon will know Wide Guard, King's Shield, Shadow Ball and Flash Cannon. Furthermore, it will be holding the Sitrus Berry when distributed.
Read more...