by Bryan Rose - 10:57 pm EDT
Total comments: 8 Source: YouTube
A new trailer shows new footage and a timeframe release date!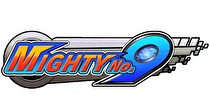 Mighty No. 9 will be out next Spring.
A new trailer has popped up, showcasing the game that still is a work in progress. Mostly consisting of gameplay from stages, there is footage of boss battles towards the end of the trailer as well.
At the very end of the trailer, an announcement that the game will be arriving in the spring of 2015 was shown.
Read more...