by Neal Ronaghan - 7:13 pm EDT
Total comments: 1
Early reports said May 2, but it's looking like the wave won't hit the States until May 30.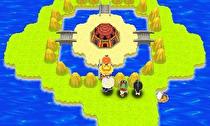 The Denpa Men 2: Beyond the Waves is coming to North America on May 30, according to developer Genius Sonority. We originally reported that the sequel was launching on May 2, according to IGN. Genius Sonority will officially announce the game's North American release on May 2.
While it is... Read more...