by Andrew Brown - 10:24 pm EDT
Total comments: 47 Source: http://www.nintendo.com/whatsnew/detail/UHQZFP2Jxc..., (Nintendo Official Site)
The Nintendo 3DS messaging services have been terminated. We'll miss you, Nikki.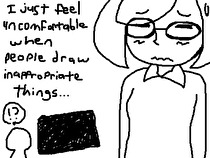 Nintendo's 3DS message relay service, known as Swapnote in the USA and Nintendo Letter Box in other regions, has had its SpotPass functionality disabled abruptly and permanently, essentially terminating the application. Flipnote Studio 3D, which was so far only released in Japan but had been set for a future release in the West, shares the same fate.
Read more...