by Neal Ronaghan - 9:55 am EDT
Total comments: 5 Source: http://www.nintendo.co.jp/wii/vc/lineup.html
This is a sign that Virtual Console on Wii is definitely on its last legs.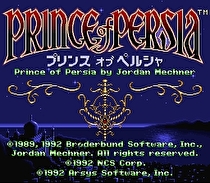 Prince of Persia for Super Famicom and Metal Slug 3 for Neo Geo will be the only two Wii Virtual Console releases in Japan next month. This is the lowest total of Virtual Console releases on the system in a month in Japan ever.
Recently, Japan has been getting an average of about four new Wii Virtual... Read more...