by James Dawson - 8:50 pm EST
Total comments: 61 Source: (Edmund McMillen), https://twitter.com/#!/EdmundMcMillen/status/17469...
The popular indie PC title did not pass Nintendo's content review process.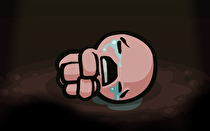 The Binding of Isaac is no longer under review for release on the Nintendo 3DS. According to Edmund McMillen, the game's creator, "After a long internal debate Nintendo has decided NOT to allow the Binding of Isaac on the 3ds. As many assumed the reasons were due to the games 'questionable religious content'. Thank GOD Steam exists!"
Read more...