by Nicholas Bray - 5:39 pm EST
Discuss in talkback! Source: http://www.ausgamers.com/news/read/3258232/trine-2...
The game has missed the Australian launch, but it won't be too far behind.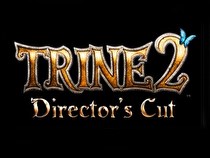 Trine 2: Directors Cut is absent from the Wii U Australian eShop.
The developer of the game, Frozenbyte, did not submit Trine 2 to the Australian Classification Board in time for launch. The developer takes full responsibility for this unfortunate situation.
The game is expected to release in mid-December with the 20 percent launch discount still applying. The full price for the game will be $19.99, and $15.99 with the discount applied.
Read more...