by Pedro Hernandez - 11:43 pm EDT
Total comments: 3
And the people responsible for Thor and Captain America's 3DS debut are...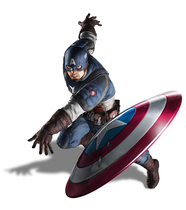 Sega announced the developers behind the upcoming Thor and Captain America video games for the 3DS are the same as those behind the Wii versions.
Thor: God of Thunder was developed by Red Fly Studio, known for games such as Star Wars: The Force Unleashed II and Ghostbusters II: The Video Game for the Wii and PlayStation 2. Captain America: Super Soldier was created by High Voltage, best known for their Conduit games.
Read more...