by Donald Theriault - 12:27 pm PST
Discuss in talkback! Source: Sega
We've got a cute-'em-up and ninjas (thousands of them).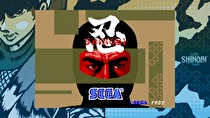 The release schedule for the 23rd just got a load of old-school Sega.
Sega has announced that the Ages versions of Fantasy Zone and Shinobi will release outside of Japan on January 23. Both will retail for the standard Sega Ages prices: $7.99 US/€6.99/£5.99.
Fantasy Zone is a 1985 (arcade)... Read more...