by Willem Hilhorst and Donald Theriault - 6:42 am EST
Total comments: 3 Source: Nintendo's 2nd Quarter Results, Nintendo's Dedicated Video Game Sales Unites, Nintendo's Consolidated Financial Highlights
Some years, these would have been for a full year. Not in 2020, however.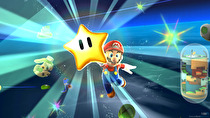 Nintendo released their financial results for the second fiscal quarter of the 2020-21 fiscal year overnight. The following sales have been measured until September 30th 2020.
All monetary figures reported in yen, with comparisons to the US dollar based on a market rate of $1 = ¥104.32 provided for comparison only.
Read more...