by Matthew Zawodniak - 3:37 pm PDT
Total comments: 11
Maybe now we should call it Super Nintendo Switch Online! ...Anyone?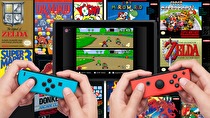 Nintendo announced in today's Direct that SNES games will be coming to the library of games included with Nintendo Switch Online memberships. There will be 20 games available on September 5, with more to come in the future.
The list of games is as follows:
-BRAWL BROTHERS
-Breath of Fire
Read more...