Gain spoils and shoot zombies this April.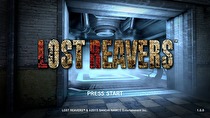 Lost Reavers, the online multiplayer Bandi Namco game that's free to play, will be coming to the Wii U next month.
The game has you teaming up with others online to find treasure, fight zombies and solve puzzles. Acquire treasure to earn your share of the spoils with your team mates. As you level up, you can increase your funds and gain new weapons. Maps will have a variety of different routes and spawn areas.
Lost Reavers will have an open beta version starting on April 14, with the full version coming April 28.