It's a tough game to describe.
http://www.nintendoworldreport.com/hands-on-preview/43999/snipperclips-switch-eshop-hands-on-preview
Snipperclips - Cut it out, together! is a new eShop game coming to Nintendo Switch this March. At a glance the art style reminded me of the Freakyforms games, but don't let that fool you. Snipperclips is an entirely different beast.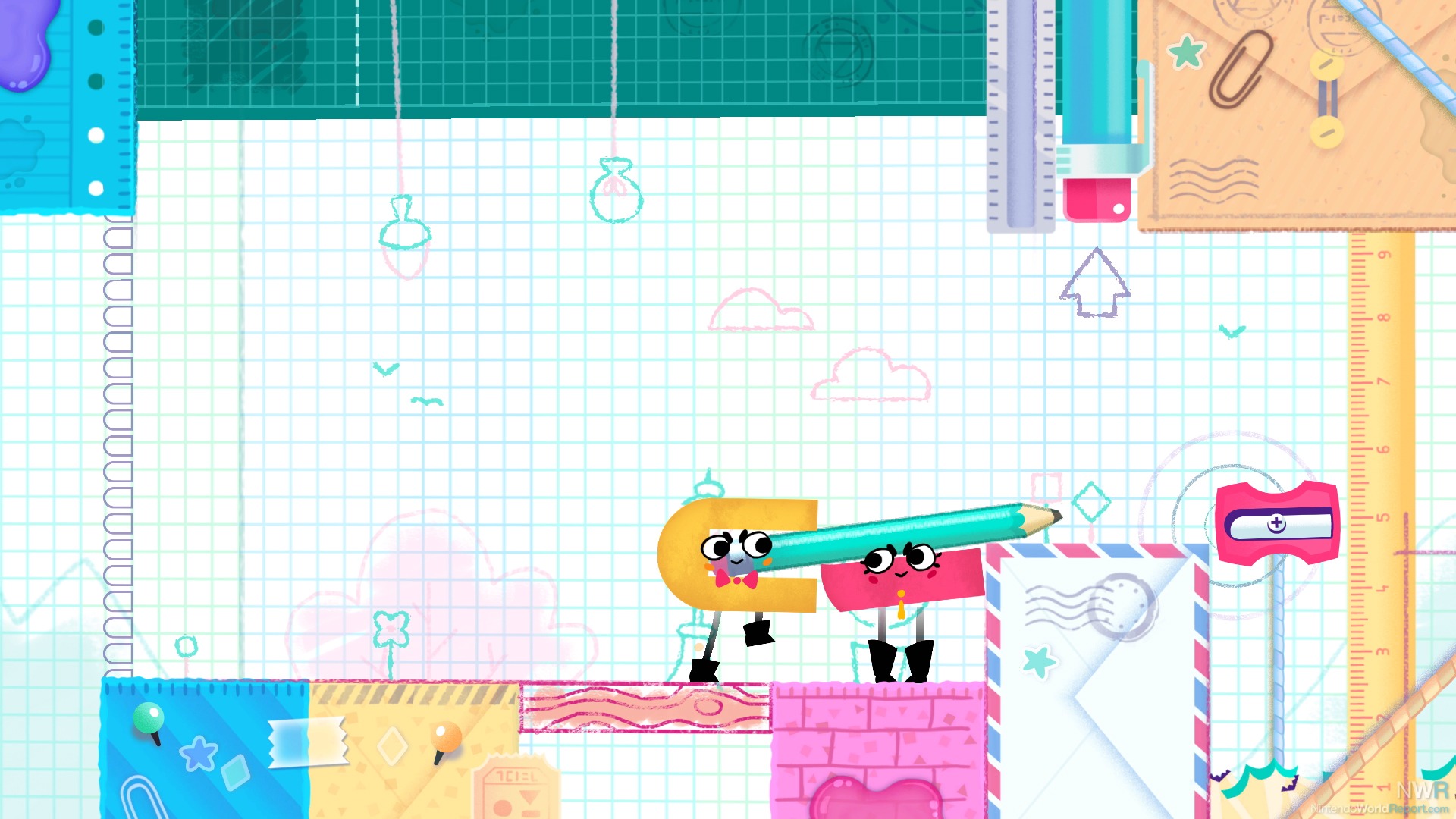 The Snipperclips demo I played required two players to hold the Joy-Con controllers on their sides. The game is broken up into multiple short stages and the players must cooperate in order to compete tasks and solve puzzles.
The game description above may sound generic, but the unique game play of Snipperclips forces players to communicate and come up with solutions to, seemingly, simple problems. The main mechanic is that each player can overlap one another then press a button to cut away a portion of their ally. Whatever portion of your partner that you were overlapping then is snipped away giving the character a new look.
Stages start off simple by having players cut each other into basic shapes, but game play soon advances. Levels then require each player to rotate their characters, to duck, jump, and critically think together on how to complete the advancing tasks at hand.
In one stage we were required to cut one player thin to hit a button in a narrow area which caused a pencil to drop down. We then had to carry the pencil to a nearby sharpener to win. One of the later demo levels had us cut one player into a hook so they could jump off the other player to pull balloons down from above. The second player then had to be cut to have a sharp point so they could pop the balloons to win.
I enjoyed my time with Snipperclips but walked away wondering if the title offered any type of single player experience. The game play is interesting but I really don't know if I'll be able to get friends to sit down and play it with me. That said Snipperclips is a unique and a game I'll hopefully get to explore a bit more in the near future.