26
« on: January 12, 2009, 01:24:02 AM »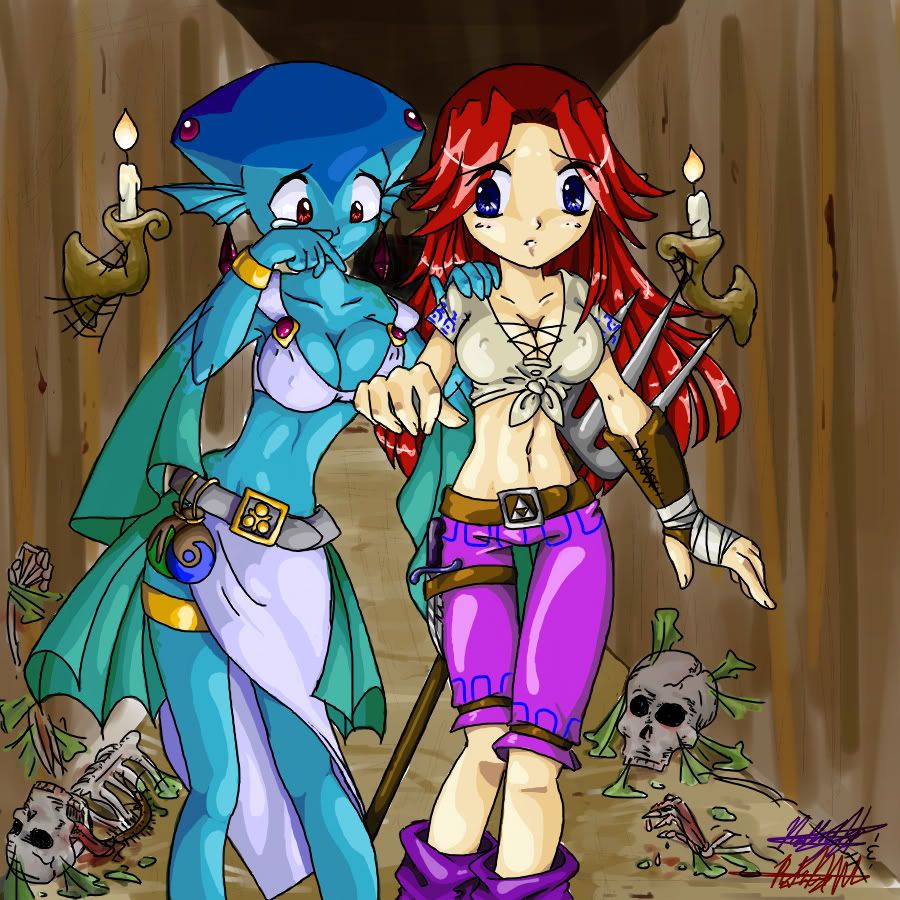 Malon: What are you afraid of? Their already dead.
Ruto: Yes, but who or what killed them?
Malon: I don't know, these are the right direction to hawtness pageant aren't they?
Ruto: Of course, it's supposed to be at the end of the haunted well in the grave yard.
Malon: But, don't you think this is an
odd place
for a
Hawtness
pageant after all. Who gave you these directions anyway?
Ruto: Khushrenada of course....
MALON:
YOU IDIOT!
Ruto:
I think we're lost.....
Malon: Great....
*~Else where~*
Miyamoto: My Malon sense is tingling! The rest of the contestant: start the game without me.
*Puts on a green tunic and rides off into the sunset*
<img src="
http://i7.photobucket.com/albums/y267/n64/024.png>