by Donald Theriault - 7:09 am PST
Discuss in talkback! Source: Nintendo Netherlands
Greetings, Professor! There's... quite a lot to report.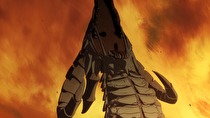 In a big day for Fire Emblem: Three Houses, we have a date for the end of its expansion pass.
Following the reveal of Byleth for Smash Ultimate, Nintendo Netherlands released a trailer for "Cindered Shadows", the fourth part of the Three Houses Expansion Pass and quoted a release date of February 13. Nintendo of America followed with confirmation of the date being the 12th in North America.
Read more...