by Donald Theriault - 6:28 am PDT
Total comments: 1 Source: Nintendo
Head on down to the eShop and have yourself a bankruptcy.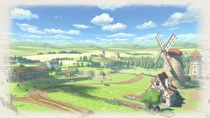 If you hear a giant sucking sound this week, fear not; it's just the week's releases - 26 as of press time just for NA, with at least two more coming - taking all of your money. The bigguns are Valkyria Chronicles 4 - I reviewed it a couple of weeks ago, so you may have forgotten - EVO superstar and... Read more...