by Justin Baker - 6:13 P.M.
Source: (Nintendo)
Total Comments: 4
The downloads train is slowing to a crawl...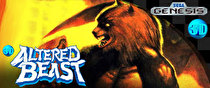 Things are slowing down once again here at the Downloads Headquarters. Sonic and Altered Beast make an appearance, you know, just in case owning them on a hundred previous consoles wasn't enough for you. The final character-themed sale is here as well, featuring Donkey Kong and none of his best games. Give us some Donkey Kong Country already! At least the Virtual Console got some love these past few weeks. Either way, Nintendo needs to quit dragging its feet if it wants to make an impact this holiday season. Link Between Worlds and Super Mario 3D World were both wonderful games, but they've got to keep that momentum rolling!
Read more...