by Zack Kaplan - 12:44 P.M.
Source: https://club.nintendo.com/rewards.do Club Nintendo
Total Comments: 13
Get ready to pull your hair out in one of Mario's toughest adventures.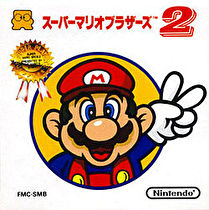 This month's Club Nintendo games are Mario's Picross, Starship Defense, Super Mario Bros.: The Lost Levels, and Balloon Fight.
Mario's Picross is the 3DS Virtual Console release of the now classic Game Boy puzzle game. Chip away at grids to form images, many of which are themed around the famous mustachioed plumber. This can be your new gaming addiction for only 100 coins, and is available only on the 3DS eShop.
In one of the best games released on the DSiWare service, Starship Defense is a tower defense game set in space. 150 coins will earn you this one, only on the 3DS eShop.
Read more...