by Zack Kaplan - 3:32 P.M.
Source: http://www.siliconera.com/2013/12/04/nintendos-reggie-talks-wii-u-western-development-operation-rainfall/ Siliconera
Total Comments: 8
Toad is still waiting on his celebration.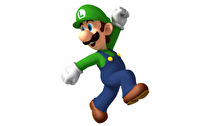 The Year of Luigi will continue on into 2014, according to President and COO of Nintendo of America Reggie Fils-Aime.
Nintendo's campaign to promote Luigi was announced during a Nintendo Direct on Feb. 14, 2013. During an interview with Siliconera, Reggie said that there will be "some Year of Luigi activities that will continue into 2014", and mentioned that some of the special products, such as themed hardware, will carry the Luigi banner into the next calendar year.
The Year of Luigi has been highlighted with multiple games featuring Luigi, including Luigi's Mansion: Dark Moon and New Super Luigi U, as well as special products like a Luigi Wii Remote and the new Dream Team-themed Nintendo 3DS XL.