by Neal Ronaghan - 8:55 am EST
Total comments: 24
Neal reflects on his 2009 10/10 review of Punch-Out!!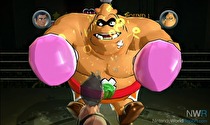 In May 2009, I reviewed Punch-Out!! on Wii and gave it a 10/10. My logic at the time was that I had an absolute blast with the game and I couldn't think of a way anyone could make a better Punch-Out!! game. For years, that always made sense to me.
Going back and playing Punch-Out!! on Wii for... Read more...