by Neal Ronaghan - 9:03 A.M.
Total Comments: 26
In which I stomp my feet and demand Wario Land and Kirby's Block Ball.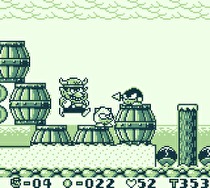 We're nearing the end of the first quarter of 2012, and while it seems like original titles on Nintendo's eShop are coming with regularity and quality, the Virtual Console has started to get cast aside.
Since the start of 2012, the 3DS has gotten two Game Boy titles, three NES titles, and three Game Gear titles. Last year, following the eShop launch in June, there were an average of four Virtual Console games released a month. Right now, we're getting less than three, and it gets even worse if you take into consideration that two of the NES games were part of the September batch of Ambassador games, and the Game Gear titles all came in one week.
Read more...