by Aaron Kaluszka - 10:33 A.M.
Total Comments: 4
To those watching, Hudson's downfall wasn't a surprise, but it was still a sad occurrence.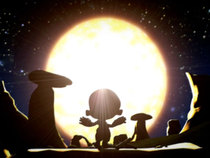 Today, Hudson Entertainment is shutting its doors, with all operations subsumed by Konami. Growing up with a TurboGrafx-16, Hudson has held a special place in gaming for me, and I wanted to reflect a little on their closing.
I will note that I have a tiny bit of history with Hudson. Hudson Entertainment was the first video game company that I had the pleasure of visiting. Back in 2006, I was invited to their beautiful Redwood Shores offices thanks to a Bonk fan site that I created, and I even wrote a feature on Bonk for their website. Over the past few years as press, I've had the pleasure of interacting with some great people, especially John Lee, John Grenier, Amar Gavhane, Mike Pepe, and Morgan Haro. I haven't had any involvement outside of that, so consider this a simplified and incomplete outside perspective of Hudson's downfall.
Read more...