by Pedro Hernandez - 12:10 A.M.
Total Comments: 5
With 2010 on its last hours, Pedro thinks about the possibilities of the new year.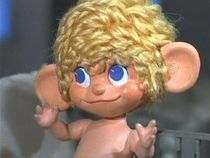 As I write this it is 1:46 AM in Puerto Rico, December 31, 2010, the last day of the year. I always tend to be very reflective as the beginning of a new year slowly approaches. I reflect on everything from my personal ambitions as well as the uncertainty of the future. Will disaster happen in my life? Who or what are we going to lose to the winds of change? Will things get better from this point on or will it just get worse? It's questions like these that make me contemplate all aspects of my life, gaming and entertainment included. So bear with me as I think about what the future has in store for me, not just as a Nintendo gamer, but as a human being.
Read more...