by Carmine "Cai" M. Red - 10:21 A.M.
Source: NintendoWorldReport
Total Comments: 11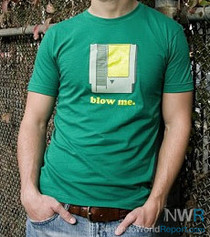 This blog post is the exact same as the first response in the talkback thread for the editorial Rick's Rant - Episode 5: Powers Strikes Back.
This is a prime example of the wonderful discourse and chances to tear into fellow staffers and readers available on the NWR forums!.
Of course, it should go without saying that my opinions, and those of Mr. Powers, are our own, and do not necessarily reflect the opinions of Nintendo World Report and its staff.
Read more...