by James Jones - 6:03 P.M.
Total Comments: 8
Read this article for a major surprise announcement.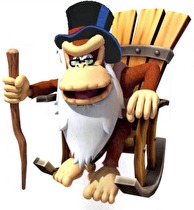 I'm eternally unable to finish writing anything unless I find it utterly perfect. This almost always results in long writing cycles and discarded works. I've decided to challenge myself, in an attempt to break these barriers. My intent is to write small essays (limit of 300 words) about topics I'm not inclined to write about. Hopefully this process does not cause so much mental anguish that I never attempt this again.
Six hours after gaming's biggest self-congratulatory boondoggle, one thing trends on Twitter. Well, two, but we aren't going to participate in encouraging Joel McHale's continual trolling of industry members that, for some reason, pay him to do so.
Read more...